Isidore Bakanj Bulletin
the news bulletin of the International Commission of Lay Carmelites
no. 1 january - march 2005

---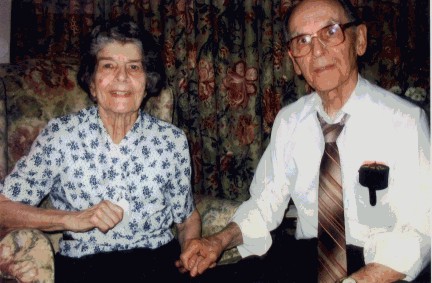 2004 Marked the Twentieth Anniversary of Mount Carmel House in Rochester, New York
Mount Carmel House is a residential home providing comfort care to its terminally ill residents and their families. The residents die in an atmosphere of care and peace because of an idea born from Rose and Raoul Grossi, Lay Carmelites. Rose and Raoul have been Lay Carmelites for over fifty years.
On the feast of Our Lady of Mt. Carmel, July 16, 1984, they purchased a house in Rochester, New York (USA), opening Mount Carmel House as a free-of-charge, volunteer-run "home for the dying". It only has two terminally ill patients at a time so that it is family atmosphere not a nursing home or hospital one. Since then 270 patients have died with tremendous peace, some even entering or re-entering the Church.
It has also served as the model for 15 other homes for the dying to be established in the Rochester area. Some are free-standing facilities like Mount Carmel House and others are attached to and supported by a local church.
Mount Carmel House is proof that a handful of people can committ to doing something beautiful for God and offer someone a peaceful death surrounded by loved ones.
.
---
Introducing a Member of the International Commission:

Amanda Rodrigues Jordão
Amanda Rodrigues Jordão, was initially appointed as Representative for the Lay Carmelites of the Province of Pernambuco, Brazil, in 1988. She now represents also the Carmelite Laity for Latin America on the International (General) Commission of Carmelite Laity.
She belongs to a family that has many members in the Third Order of Carmel. From her childhood she took an active part in Carmelite life in her city and after her university formation she became an enthusiast for Carmelite spirituality. She was formator for three years and prioress for nine years in her sodality. She studied theology and is a member of the Instituto de Espiritualidade Tito Brandsma which this year completes 10 years in the Brazilian northeast.
Currently Amanda is a counsellor and takes part in the formation of her sodality, as well as taking part in one fraternity and a Carmelite youth group. She is a member of the Central Commission of the Secretariat for the Carmelite Laity of her Province.
.
---
International Congress for in Fatima
UPDATE
The International Congress for Lay Carmelites set for September 2-9, 2006 will be held at the Istituto "IL CARMELO" in Sassone, Italy. Originally the Congress was to be held at Casa Beato Nuno, Fatima, Portugal but is being moved due to space limitations.
The emphasis at the Congress will be on Communication and Formation. It is hoped that communities will encourage and support their formators to attend. The invitation is open to all Lay Carmelites and not only those members that the provinces may sponsor. There will be five talks with ample time for small group discussions and sharing.
A link to the Congress website can be found at: carmelites.info/laycarmelites
.
---
PUBLISHED BY:

---