no. 1 january - march 2003

---
ELECTIVE CHAPTER OF THE MONASTERY OF "CARMEL OF MARY" IN WAHPETON (USA)
The tiennial elections were held at the "Carmel of Mary" monastery in Wahpeton (USA) on November 1, 2002. The results of the elections are as follows:
Prioress: Sister Maria of Divine Mercy
First Councilor and Novice Mistress: Sister Margaret Mary of the Sacred Heart
Second Councilor: Sister Joseph Marie of the Child Jesus
Third Councilor: Sister Marie Therese of Jesus
Fourth Councilor: Sister Rosemarie of the Holy Face
Bursar and Sacristan: Sister Mary Agnes of Jesus
The Bishop of Fargo, the Most Rev. Samuel J. Aquila, presided.

---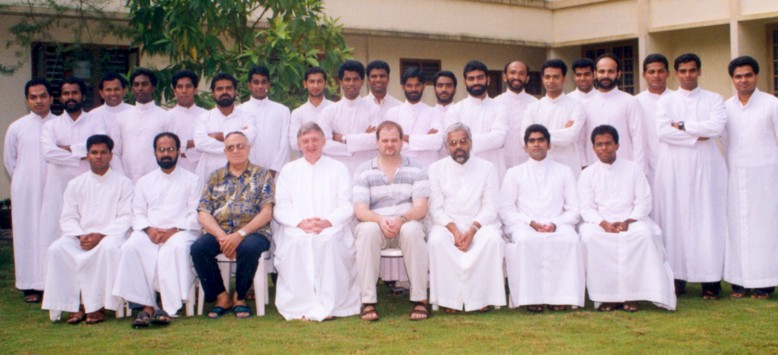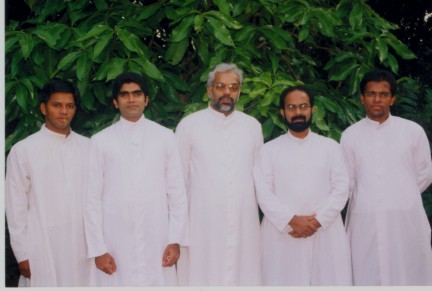 INDIAN COMMISSARIATE CHAPTER HELD
The Indian Commissariate of the Upper German Province held their Chapter from October 27 – November 1, 2002 in Thrissur. Present were Joseph Chalmers, the Prior General, Anthony Scerri, the General Councilor for Asia, Africa, and Oceania, and Christian Körner, the Prior Provincial.
Elected were:
Commissary Provincial: John Adapoor, O. Carm.
1st Councillor: Dennichan Ponkallunkal, O. Carm.
2nd Councillor: Joshy Vadakkekara, O. Carm.
3rd Councillor: Felix Pallipatt, O. Carm.
4th Councillor: John Elayidathukunnel, O. Carm.
One of the decisions taken was a vote of support for the mission in Kenya.